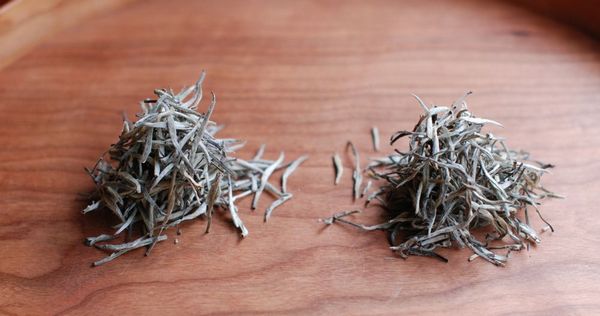 Namaste !!
Ma padhnu Nepali bhasa
Ajha, ma padhnu " hos"
Nepali white chiya piunuhos
Nepali black chiya napiunuhos
Hello !!
This morning, I had two white teas
Left made from Ilam, Nepal
and right was Doke Tea from India
Both teas had Himal taste and fruity
I felt that left was little fire and right was little greenish
I think that the end of process ,oxidase deactivation was very difficult in white tea
Fire taste removed greenish, while fine greenish taste made fruity
But, I had to go to study for Chinese harbal medicine
Then, I brewed these teas again after I came home
So, The left felt like moonlight white, Yue guang bai
and the right was felt more fruity
It was very interesting !!
| - | - | - | posted by
su-san